Strengths of GLORY AZ System
Since our company was founded in 2003, we have worked closely with many of our customers,
using our technical expertise to give shape to their thoughts and ideas and sending them forth into the world.
Our customers from various areas -- financial, distribution, transportation, education and government --
give our products high ratings thanks to the three qualities that power our business: responsiveness,
solution-oriented action and technical expertise to create products that are
fine-tuned to the needs of our customers and the demands of the time.
Based on our three strengths, responsiveness, solution-oriented action and technical expertise,
we will continue to contribute for the advancement of our customers and our society.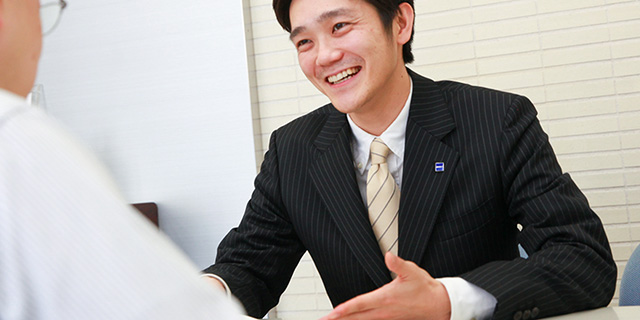 We consider it our motto and mission to listen to the issues our customers are dealing with,
ask them about their needs and swiftly materialize a product that addresses those concerns.
We will realize products that have never been seen anywhere else.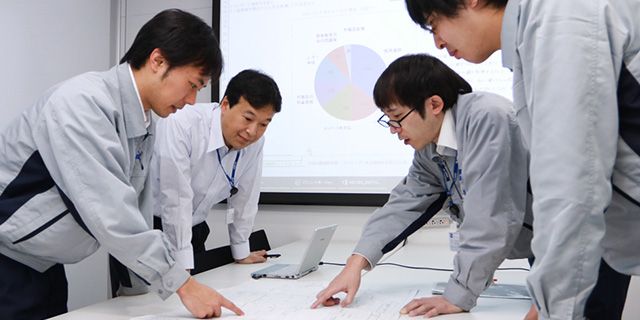 By envisioning how the product will be used and gaining a deeper understanding of our customers' work flow,
we promise our customers a solution that goes beyond meeting their needs and anticipates them.
We offer solutions that are technical-based and products that satisfy our customers' needs.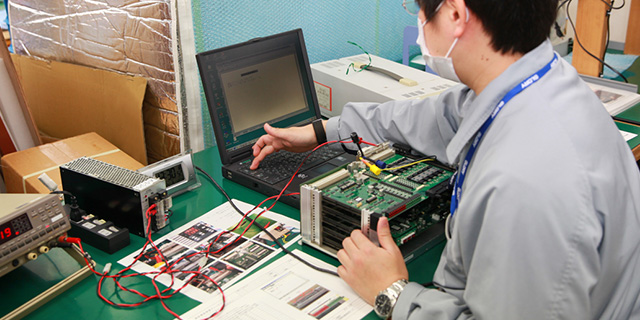 Our work extends beyond planning, designing and developing hardware and software. We have merged all those elements into one entire system,
one that has received critical acclaim from our customers.
Our technical expertise is visible in a wide range of areas, from finance, distribution, transportation and education.